How You Can Help Revive Passenger Rail in Your Community
Vision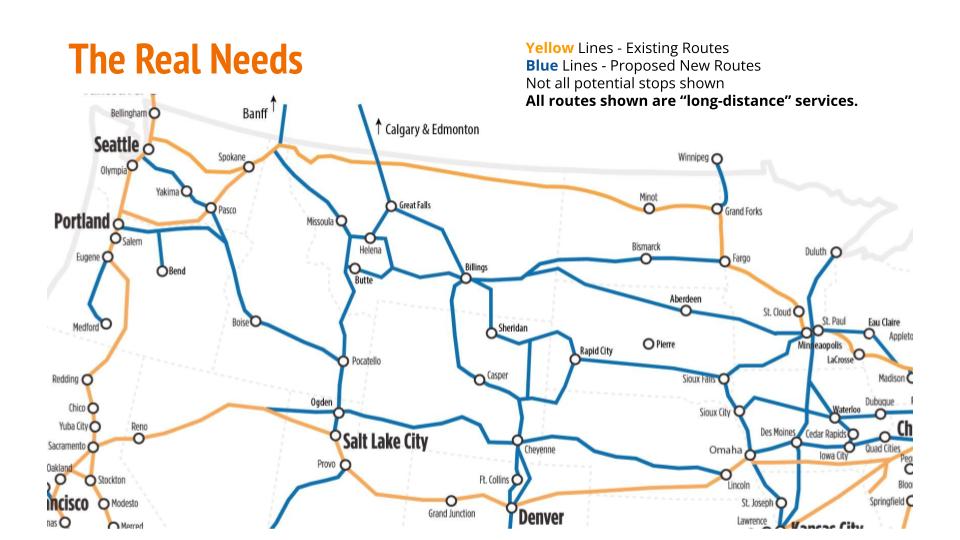 Our vision is for a transportation network that
Provides seamless, door-to-door connectivity to everyone in the region; and
Offers economic, environmental and equity benefits to all, including low-income, tribal, disability and rural communities, locations where transportation alternatives are limited, and those who cannot drive.
Passenger Rail Opportunities
In 2023, there is:
Unprecedented federal funding available for transportation alternatives
Growing state and local interest in rail and active transportation
Climate, local economic development, and equity pressure
Existing rail, road, and urban infrastructure available
Studies of previous passenger rail routes being undertaken through Federal legislation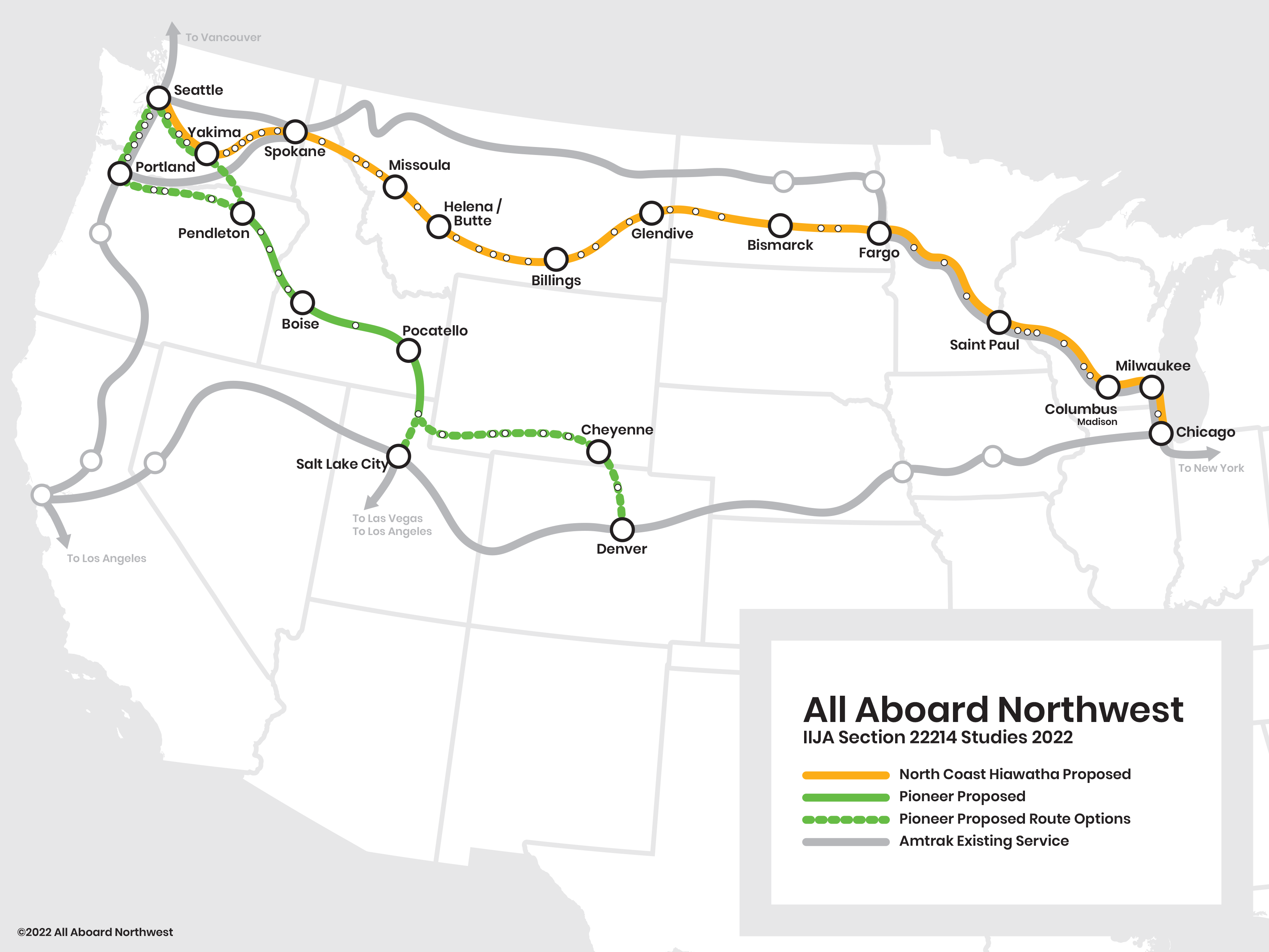 Let's Make it Happen!
Communities can apply for competitive grants, but funding will require local and state government support. All Aboard Northwest can bring the discussion to your community. With your help, we can organize:
Publicity
We'll provide materials for broadcast, print and blogs.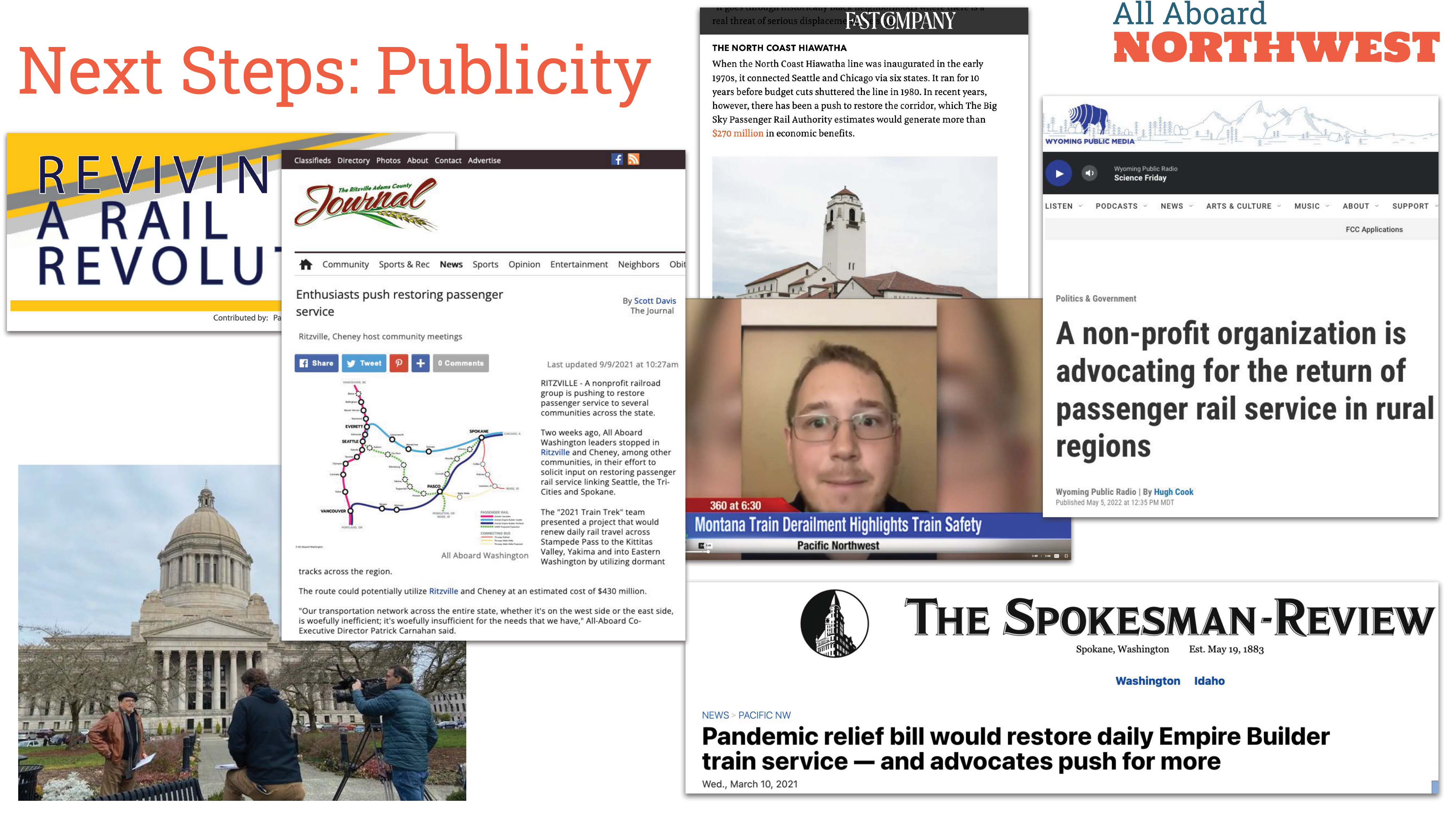 Meetings
We'll help you lead discussions with city councils, chambers of commerce, service clubs, and the public.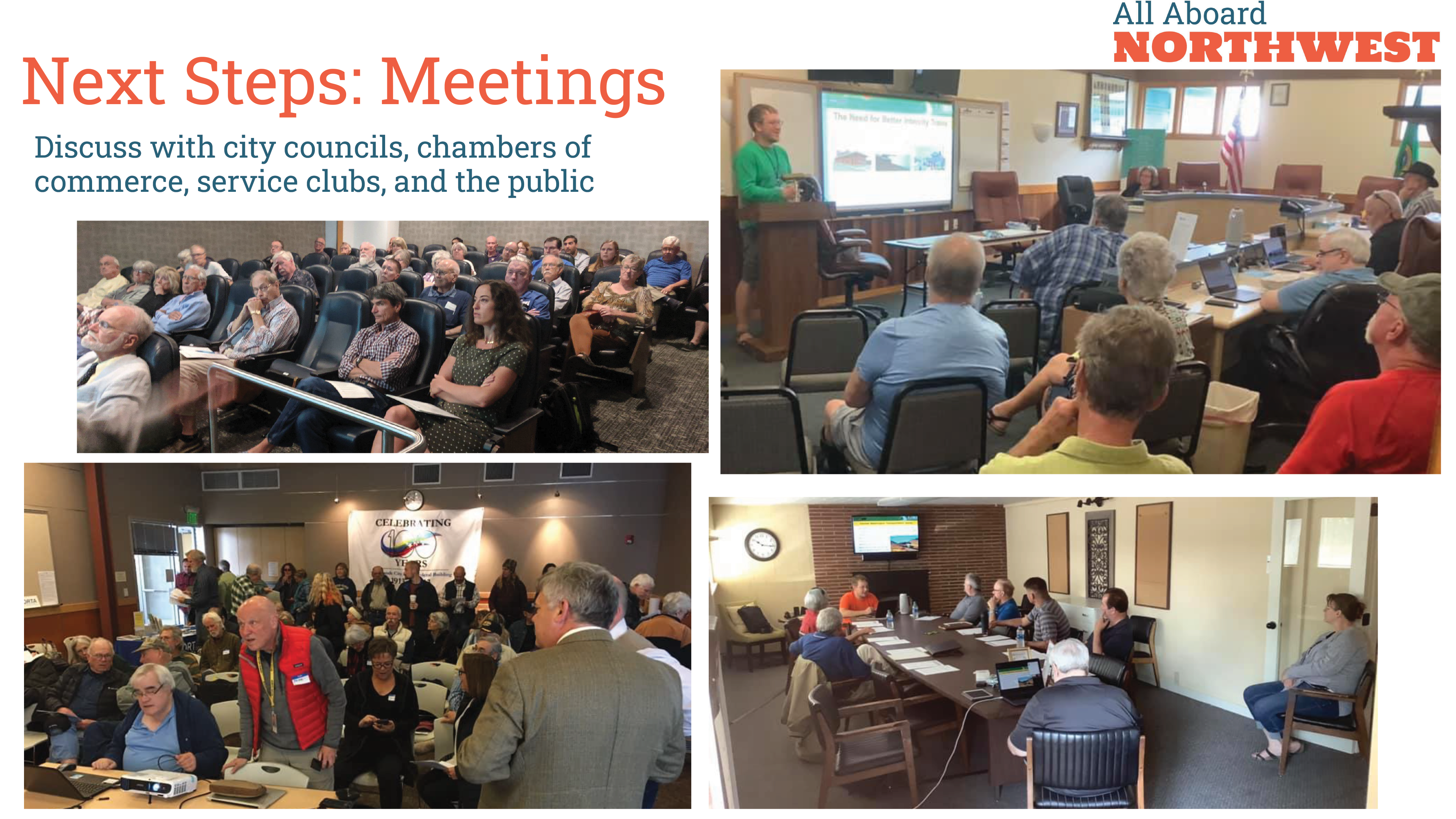 Support Letters
We'll provide sample letters that community leaders can send to elected officials.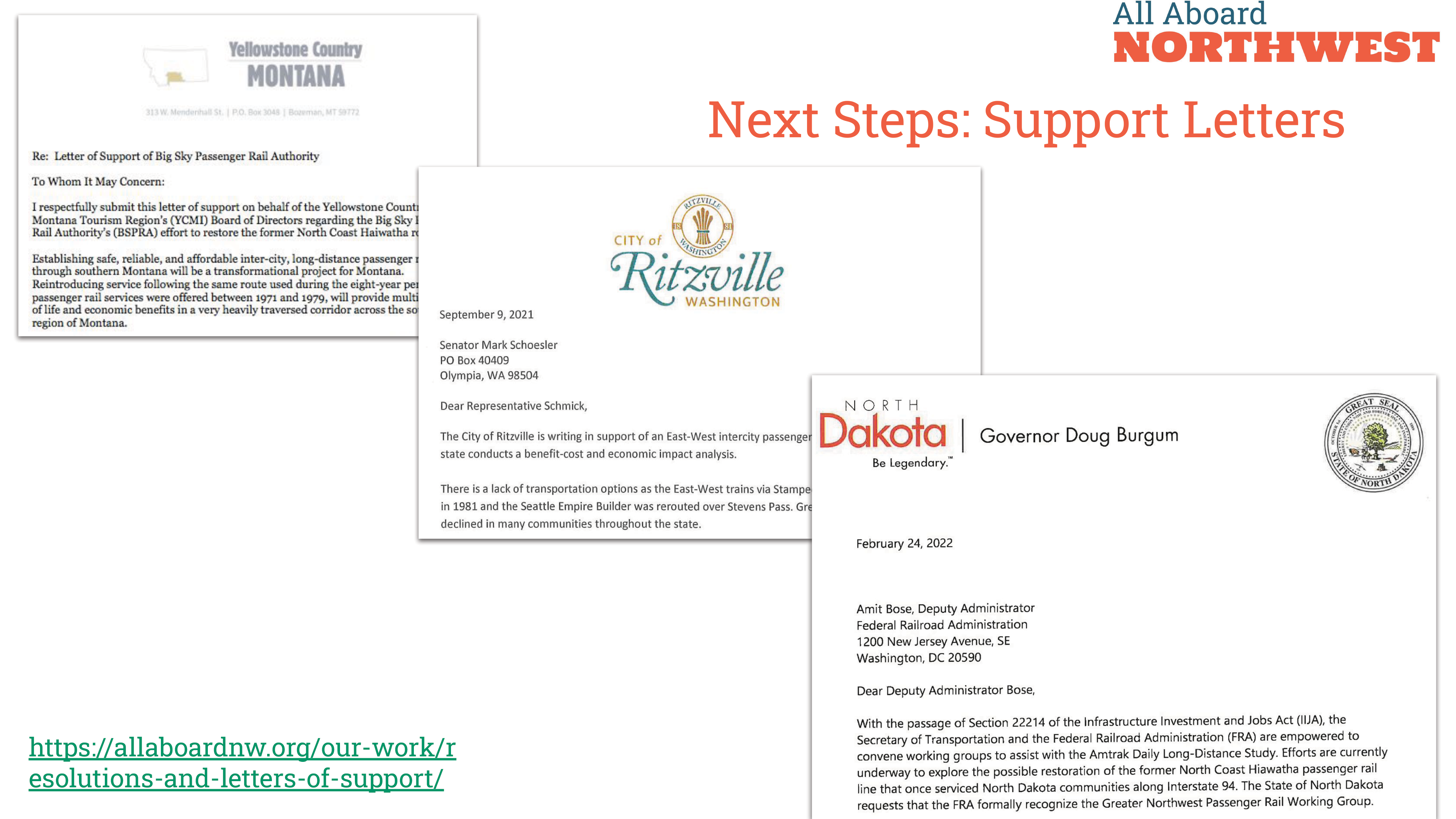 Be a Stop on AANW's Train Trek!
We're traveling again, to lead discussions on the benefits of rail with communities around the region. This year's Train Trek theme is "How to Revive Passenger Rail."
We'll be available July 21-26, 2023, to hold in person, remote, or hybrid meetings. We'll be available remotely at other times.
Would you like us to visit your town? Here's what we'll need:
Local co-sponsors (government, economic development organization, service club, media outlet)
Logistical support (meeting venue, lodging if needed)
Local keynote speakers
Advance publicity
Sponsors and donations to cover costs
If you would like to be a stop on the 2023 Train Trek, contact us!
Download our presentation for local organizations.
All Aboard Northwest is a region-wide 501(c)(4) nonprofit organization that supplements, not replaces, existing rail advocacy organizations.
May 31, 2022 (updated May 2, 2023)